Are you interested in one of these vehicles?
Kontaktirajte nas

0413 37 11 11
---
Shipping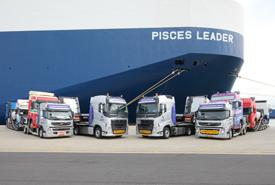 Guaranteed fast shipment
Each year we ship more than 6.500 trucks and trailers worldwide. Since we only work with reliable shipping companies, we can guarantee your truck or trailer will be shipped on the first vessel available.
Competitive all-in shipping prices
Because we ship many vehicles we are able to offer you the best shipping price. We always offer an all-in shipping price and take care of all transport documents.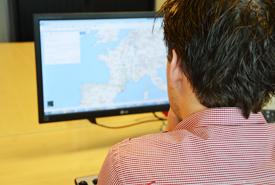 Insurance
We provide our customers the opportunity to insure their trucks and trailers for damages during the shipment. We can insure your vehicle for only 0,9% of the sales price.
We keep you up-to-date
Through our customer portal "My BAS Trucks" we keep our customers up-to-date about every step in the delivery-proces. Whether it is the delivery of the vehicle in the harbor, the departure date of the boat, the date of arrival or the status of all required documents and certificates.
Dostupno samo za e-mail pretplatnika