Are you interested in one of these vehicles?
Contact us

0413 37 11 11
---
Reliable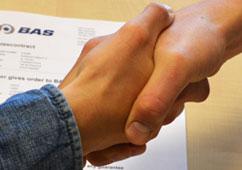 Doing business safe and secure
Each week we sell dozens of vehicles unseen to our customers worldwide. This is possible because our customers know that we are a reliable partner with whom they can do business in a safe and secure way.
Our customers trust, our company, our team, the online information we provide, our full service the appointments we make and respect
Transparency
We think it is very important to be transparent towards our customers. We want to provide insights to our customers about:
Our stock and prices
On our website you can find our complete stock with detailed vehicle specifications, competitive prices and multiple pictures. We assure you that the stock on our website is available and can be seen in our showroom. Always make an appointment in advance.
Our service and agreements
When you buy a truck or trailer we always discuss all service possibilities and delivery terms with you. The agreements are documented in a sales contract to prevent any unpleasant surprises afterwards.
The delivery process
We keep our customers informed about the delivery process at all times. Via our customer portal "My BAS Trucks" we inform you about received payments, documents and planned transport or shipping dates. Also you can always log in on your "My BAS Trucks" account to check the current status of your orders.
Only available for email subscribers