5.500


PURCHASES A YEAR


25


PURCHASE COUNTRIES


1967


SINCE


13


LANGUAGES
Sell your truck online, fast and easy!
Would you like to sell your truck or trailer? BAS Trucks will purchase it from you! We are always interested in trucks and trailers from all brands and all registration years. Please feel free to fill in our purchase form with information about your vehicle(s). One of our purchasers will contact you within a few hours. There is no faster way to sell your truck!
How does it work?
Step 1: Fill in our purchase form
Click on the button 'offer your vehicle' and enter the specifications of your vehicle(s). You can also add some pictures. It will take only 5 minutes!
Step 2: Offer within 24 hours
Once we have received the specifications and pictures of your truck or trailer, we will contact you and send you a concrete offer within 24 hours. Our purchasers speak 13 languages, so you can do business in your own language.
Step 3: Payment within 48 hours
After signing the sales contract, you will receive a (down)payment within 48 hours. We know. It's extremely fast.
Step 4: We will pick up the truck(s) within 7 days
After closing the agreement of the truck purchase, we make sure the process goes fast and easy for you:
You will receive the complete payment on short notice
We will pick up the truck or trailer within 7 days
Can I help you?
Please check our customer service for frequently asked questions.
The best price
Offer within 24 hours
Extremely fast
Payment in 48 hours
Truck purchase - the best price
Due to our wide knowledge and experience in trucks and trailer purchasing, we offer a good and fair price. We sell trucks and trailers to more than 100 countries worldwide, which allows us to estimate the market value of your truck very accurately. Whether you are a supplier or a customer: client satisfaction is one of the key values of BAS Trucks. You deserve a good price for your vehicle and we are very happy if we can purchase a truck from you again!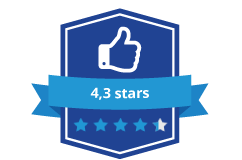 BAS Trucks purchase rated at 4,3 stars
From a survey that we conducted in November 2015, it turned out that our customers are rating our service with 4,3 stars. Just a few random quotes:
"After completing and sending the purchase form, I was called back within half an hour"
"Ruud replied very quickly and he gave me good prices for my vehicles."
"After 5 days, my truck was already picked up by BAS Trucks. Really nice that they arranged everything for me"
"Very quick payment!"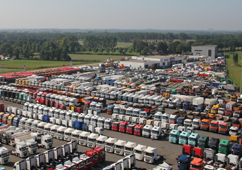 Offer your truck - About BAS Trucks
With a stock of more than 1.500 used vehicles, BAS Trucks is the biggest truck and trailer dealer in Europe. Every year we sell more than 6.000 vehicles worldwide. The only way to achieve this number of truck sales is to purchase the right trucks and trailer. Because of our worldwide presence on the used truck market, there is always a big demand. Whether it's a specific truck brand, configuration, registration year or vehicle type, we need to purchase it from you. Therefore, we will always give you the best possible price.