Are you interested in one of these vehicles?
Contact us

0413 37 11 11
The team
Doing business in your own language
We know the advantages of doing business with a partner that speaks your own language and understands doing business internationally.
One of our strenghts is the wide variety of languages and cultures that are represented in our team. Our international employees speak 13 different languages and are familiar with many different cultures.
Professional employees
Each year we sell used trucks and trailers to over 100 countries worldwide. For each market we have a team of sales people who are specialized in the truck and trailer needs of that market.
Besides knowledge of different truck and trailer markets, our sales team is also aware of import regulations and restrictions of different countries and areas. We can provide you the required documents and certificates to register your used truck or trailer, and make sure they can be put to use as soon as possible.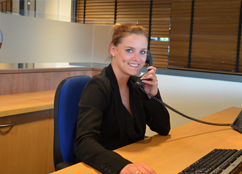 Used truck alert
We like to inform you about our stock and special offers!
© Copyright BAS Trucks B.V. ® | Mac Arthurweg 2 | 5466 AP Veghel | The Netherlands |
Tel. 0413 37 11 11

© Copyright BAS Trucks ® | Mac Arthurweg 2 | 5466 AP Veghel | The Netherlands
We use cookies to deliver our services on our website properly. When you visit our website, you agree to the usage of our
cookies
.
Close X