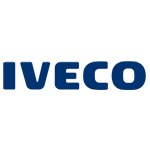 Used IVECO trucks
IVECO is the perfect example of a truck brand which distinguishes itself by having a very decent price/quality ratio. The company is based and founded in Turin, Italy. Buying a used IVECO truck is always a good choice for your transport business. Used IVECO tractorheads and trucks have nice looking design lines and a powerful appearance. We have all kinds of used IVECO trucks on stock at all times. If you want to know more about an IVECO truck, then give us a phone call or let us call you back. Our sales people speak 13 languages!
Used IVECO trucks - worldwide shipping
Used IVECO trucks are being sold all over the world by us. In case you live far away from the Netherlands, we can always offer you the possibility to transport the used trucks to your destination. There is hardly a place in the world where we cannot ship trucks to. Our special department Transport and Shipping will be happy to process your order and plan the transport. We have very competitive prices for transport. Please check the latest shipping prices for used IVECO trucks on our website.
New IVECO trucks
New IVECO trucks? BAS Trucks has them in stock. We receive many requests for new IVECO trucks, so make sure you let us know in case you see one. New IVECO trucks are a little more expensive than used IVECO trucks of course, but that doesn't have to be a problem. Since a few years, BAS Trucks offers very interesting lease programs for its customers. That allows your company to buy a truck which is priced above your budget, and it gives us another happy customer.
Did you know?
IVECO was founded in 1975, when 5 European countries bundled their strength
Besides being a truck producer, IVECO is also specialized in producing engines and buses
IVECO built the first turbo diesel engine for heavy industrial vehicles
IVECO has won multiple global prizes with its trucks: the Truck of the Year Award
IVECO has production facilities in Europe, China, Russia, Australia and Latin-America
Questions about purchasing a truck?
Please contact our sales team.
+31 413 37 11 11
Fast service
Doing business in your own language
Reliable partner
Always the best deals
Most sold IVECO truck types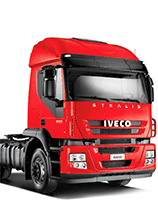 IVECO Stralis trucks
The IVECO Stralis is a very effective truck when your business is handling local and national transport. Of course it can be used for international transport too (it has a bed in the cabin) but we recommend the Stralis especially for shorter distances. This truck is very fuel efficient and sustainable for transport solutions within this market segment. Italian luxury combined with perfect driving characteristics makes the IVECO Stralis a wonderful truck.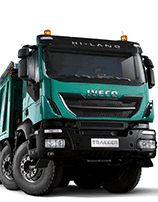 IVECO Trakker trucks
An IVECO Trakker makes sure that every transport obstacle will be conquered. Especially made for companies in the construction transport business, the IVECO Trakker is one of the best choices for this market. Are you looking for a quarry and construction vehicle? We always have a used IVECO Trakker for you with a good price. The engine of this truck is very powerful, and the cabin provides a lot of comfort during the ride. Check our current stock of used IVECO Trakker trucks!